Post by Penguin45 on Jan 2, 2016 17:38:20 GMT
Or - Protect Your Bottom!
In view of my latest round of welding, I thought we should consider methods of rust protection or prevention.
It became clear, going underneath the car, that the underseal had failed in quite large areas across the bottom and really should be entirely replaced, so this is my take on how to do this. Here's a selection of products which I used to protect the latest repairs.
1/ Starting with the actual repair work, it is recommended that overlapping joints should be treated with Weld-Through primer before welding. I found that this hampered the use of the spot welder and needs to be scraped away beneath the holes required for plug welding.
2/ Etch (or Acid) primer. Clean surfaces - de-greaser (Panel Wipe) followed by tack rag. A light dusting over all bare metal is all that is required.
3/ Seal the welded seams.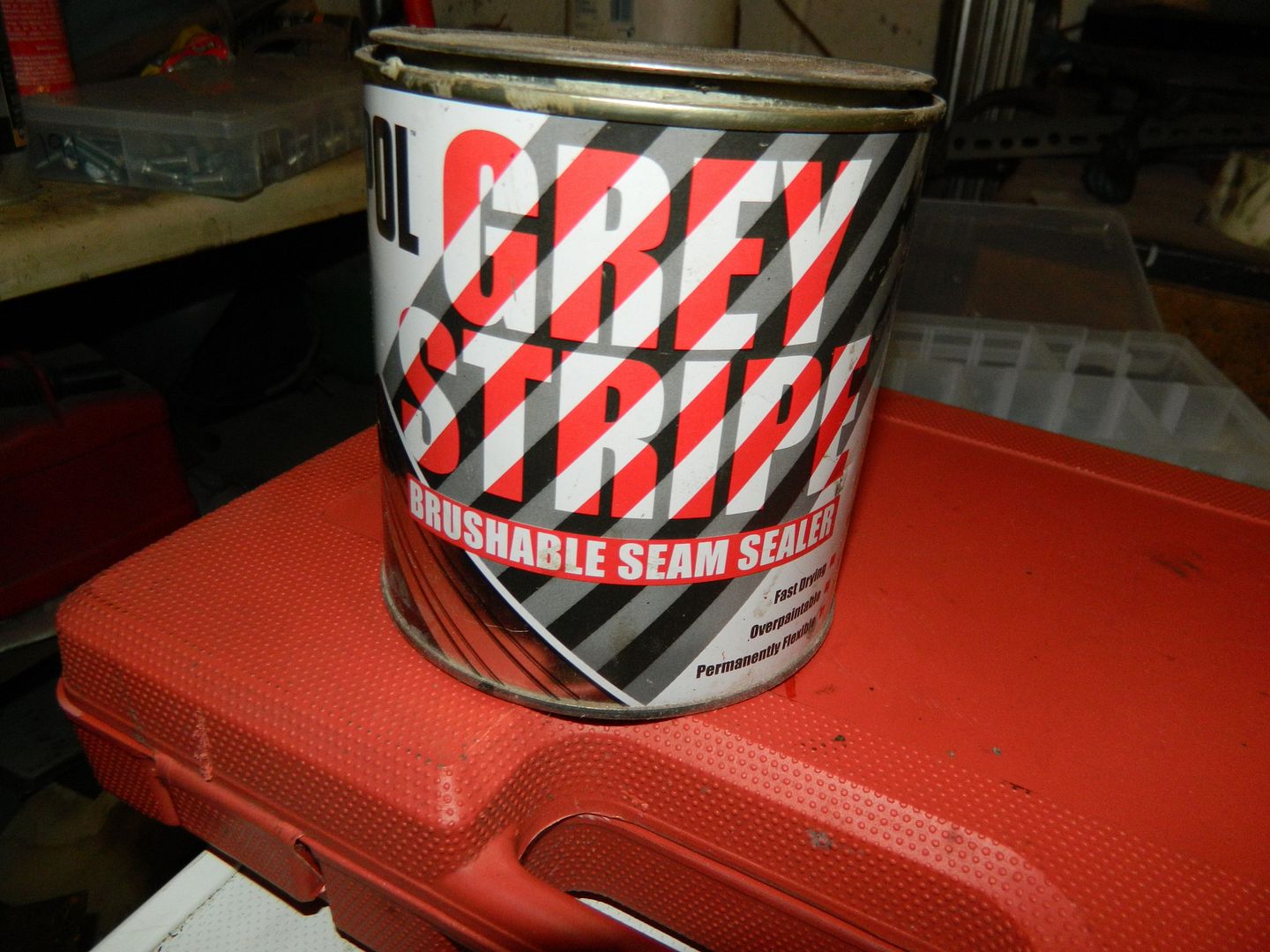 Good stuff - brush into all seams (after flatting back) and work well in. Despite the solvent stink, this remains flexible and does not actually harden.
4/ Primer. Two coats, inside and out.
5/ Top coat. I used the Simoniz Very Tough Paint as none of these repairs will finish up visible. Heavy duty stuff. Concours fiends may wish to use body colour. Again, two coats inside and out.
At this point, you can consider the inside of the car finished. However, the outside needs more:
6/ Stone chip. Again, this is a flexible product and has a degree of "self-healing" to impact damage. If used on visible surfaces (such as sills) it can be over-painted with body colour. I applied two coats, ensuring full coverage.
7/ Underseal. Contentious stuff. It does eventually harden and become brittle, which is why I've applied it over the stone chip. I applied a good heavy coating over the wheel arch repairs. Belt, braces and safety pins really.
8/ Finally (only AFTER all painting is finished), cavity wax. This is Dynax S-50 - high quality stuff and supplied with a 2' extension wand, allowing you to get right into box sections and blind cavities. Use plenty. In fact, you can't use too much. I filled the front sill sections and the void above the chassis plate and in front of the bulkhead.
So, hopefully these repairs should last well protected for a few years. I suspect that it is just as important to keep checking the condition of your protective coatings and deal with coating faults early and fully.
Extra thoughts, methods, favourite products welcome.
Chris.